| | |
| --- | --- |
| The Ingleside Track Clubhouse was at the southeast corner of Cerritos and Moncada, as a 1915 map illustrates. The carriage entrance was on Cerritos and the south side of the clubhouse was adjacent to the racetrack. On the right in the picture above are the remnants of the grandstands and the stables, which became the workshop for the Urban Realty Improvement Company. | |
| | |
| --- | --- |
| Clubhouse and outer track. The later photo below shows a house on the outside of Urbano drive on the path of the outer track. The houses in the background of these pictures are on the north side of Cerritos. | |
| | |
| --- | --- |
| The picture below shows the clubhouse behind the house on Urbano. | |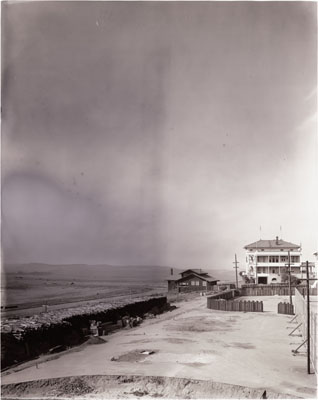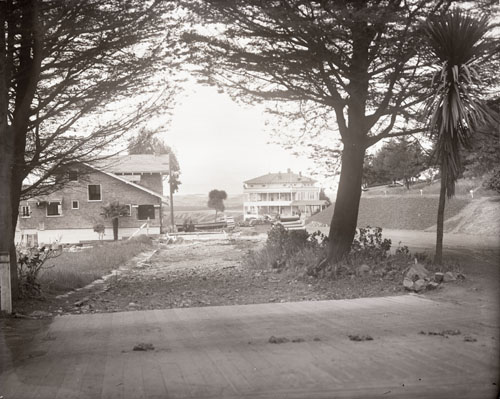 These views from the east cannot be duplicated now, as there are many trees and houses in the way. The fence is part of the tennis court. The building under construction is on the south side of Cerritos Ave.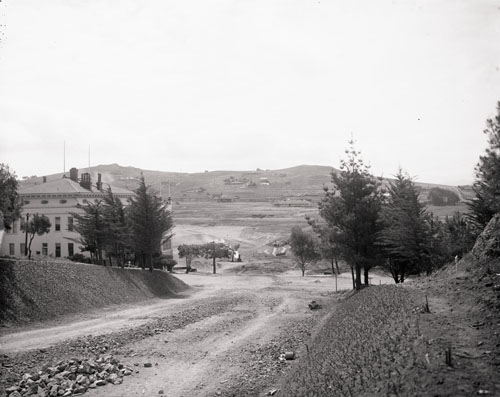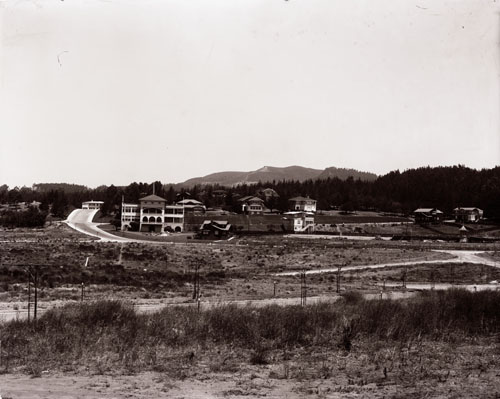 The view looking south on Moncada Way has Merced Ridge in the background. The view looking north across the former racetrack shows Mt. Davidson.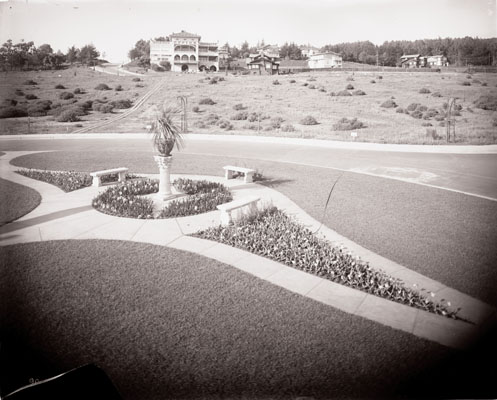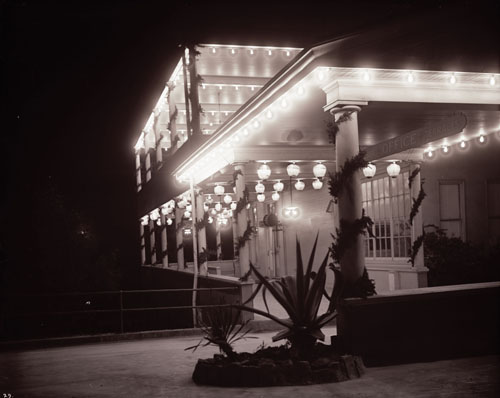 View looking northeast from the Sundial. The Clubhouse at night.
The 1950 parcel map shows a building, left center, labeled Club House, which was built in 1929. A current picture of this building is on the right. According to Woody LaBounty, this was originally an American Legion clubhouse, whence the name Legion Court. Note that the building in the background on Ashton Ave. was originally a Masonic Hall.
Length of Ingleside Racetrack and Urbano Drive

Urbano Drive lies on the path of the old Ingleside Racetrack. Many people have noticed that the length of Urbano Drive, according to an automobile or bicycle odometer, is less than one mile. GPS and Google maps measurements confirmed that the length of the center of Urbano Drive is 0.92 miles (inner sidewalk 0.90 miles, outer sidewalk 0.94 miles). According to an article in the San Francisco Chronicle on January 1, 1899 (available at the SFPL), there were two tracks, with the outer being a mile long. With a one mile outer track, inner tracks are usually seven furlongs, 7/8 of a mile.

Ingleside track showing the grandstand, the outer track, a terrace, and (photo on right) the outer and inner tracks. Urbano Drive lies over the center of the inner track and the houses along the outside of Urbano Drive lie on the path of the outer track.
The circa 1912 photos are from the San Francisco History Center, San Francisco Public Library website.
www.sfog.us