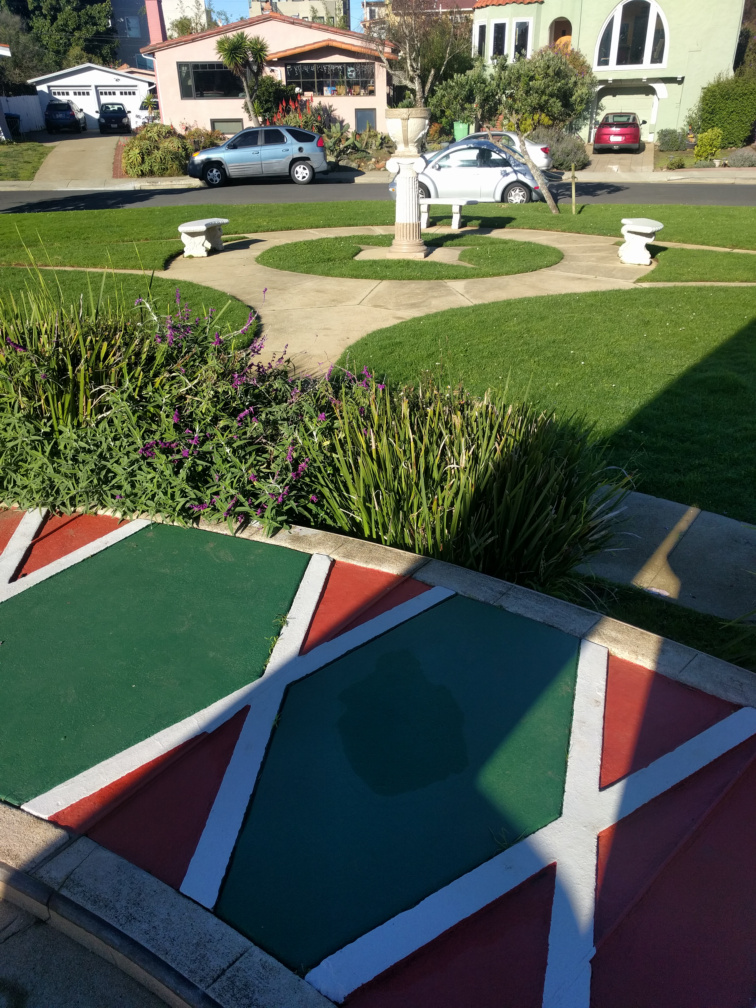 10:00 suntime, 10:00 PST Dec 2
The first week of December, suntime and clock time are the same (within a minute) in Ingleside Terraces.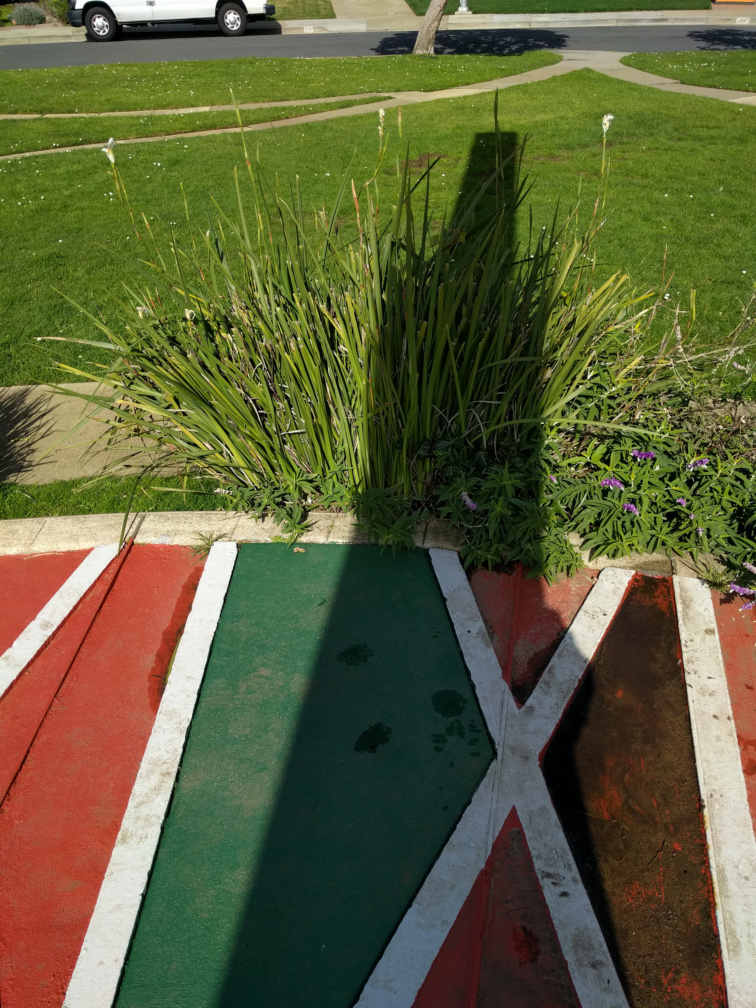 11:36 suntime, 12:00 PST Feb 11
In February, suntime is up to 24 minutes behind Pacific Standard Time in Ingleside Terraces.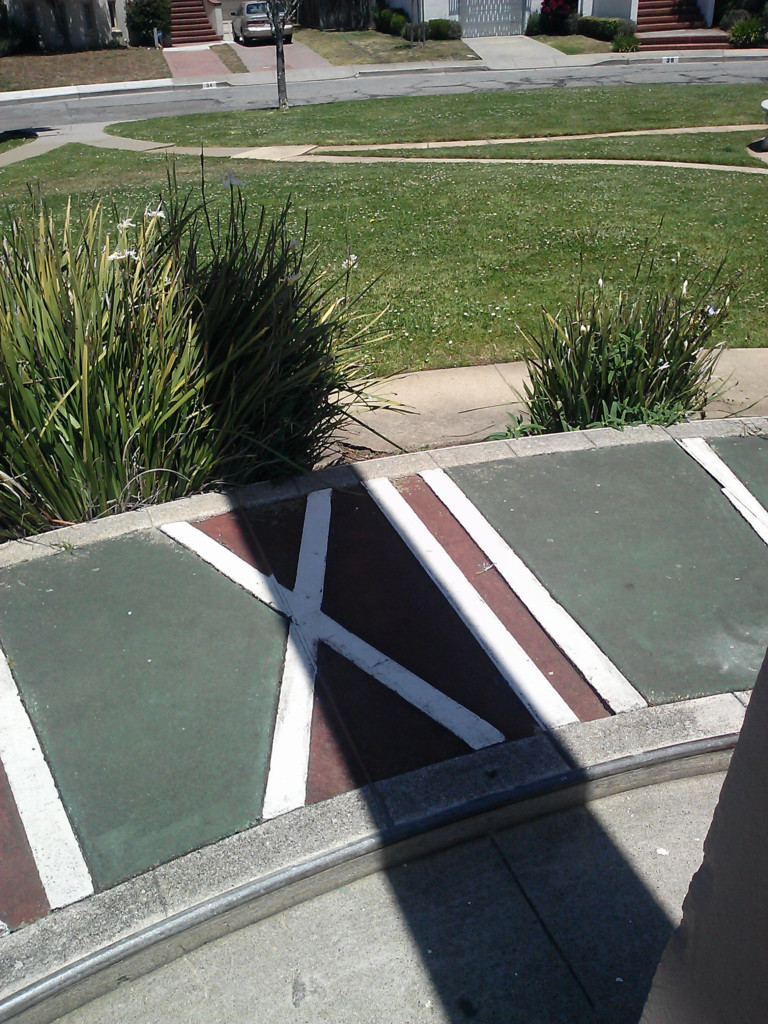 12:00 suntime, 13:11 PDT Jun 20
Summer solstice, shortest shadow of the year.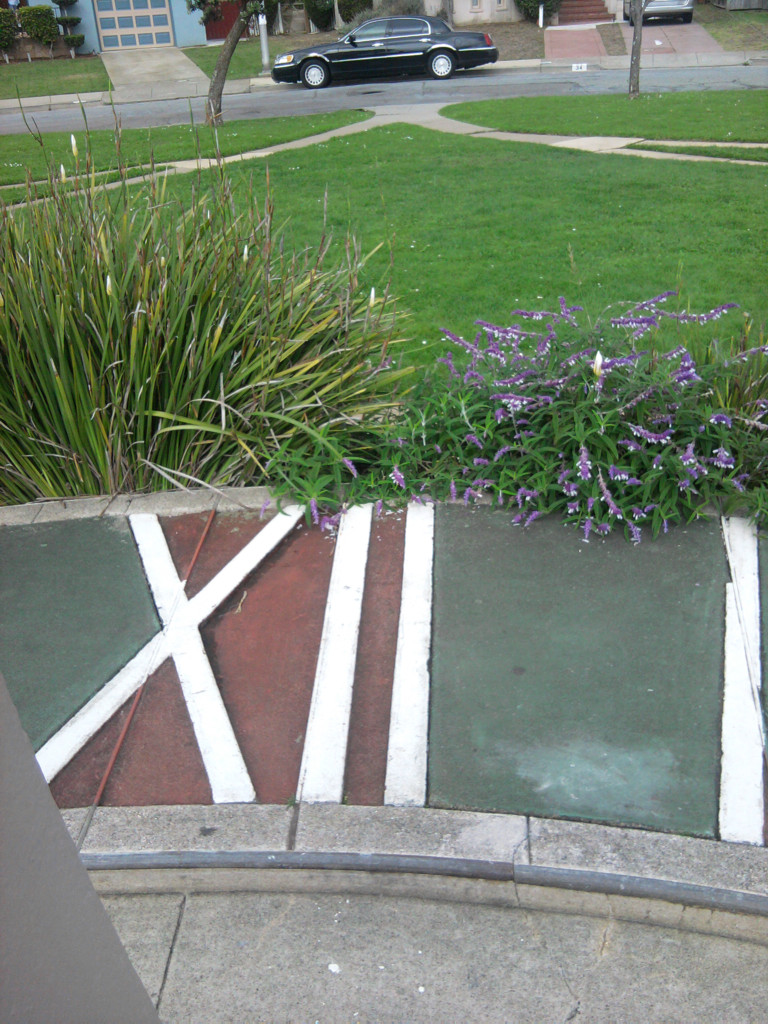 Doesn't work if it's foggy.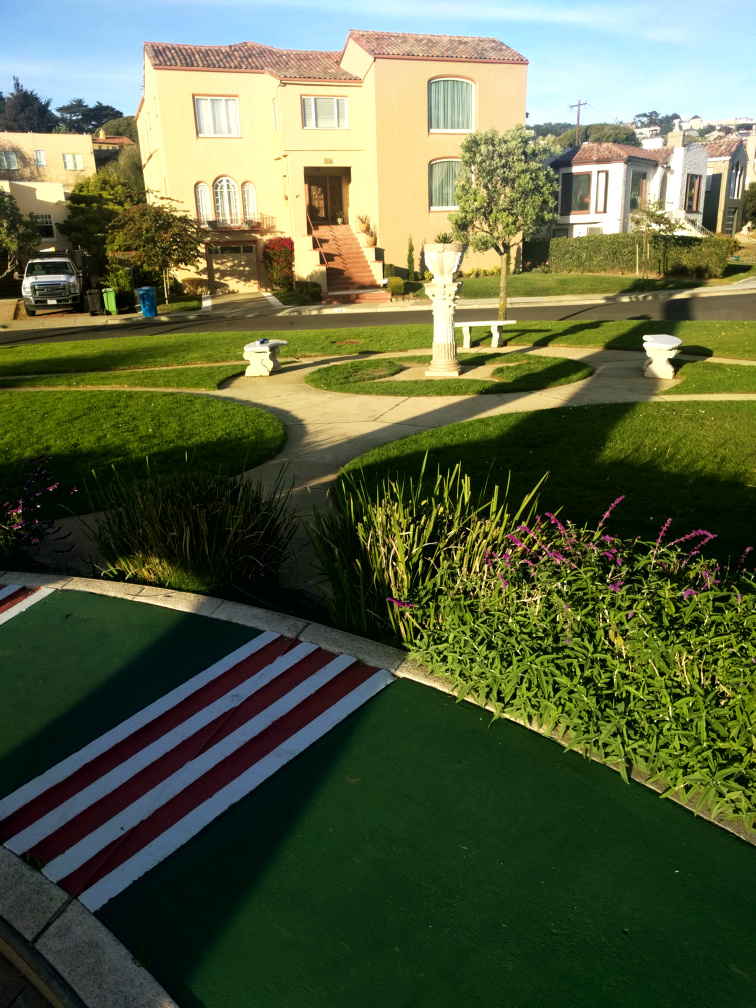 16:15 suntime, 17:07 PDT Nov 1
Note the use of the Roman Numeral IIII instead of IV.