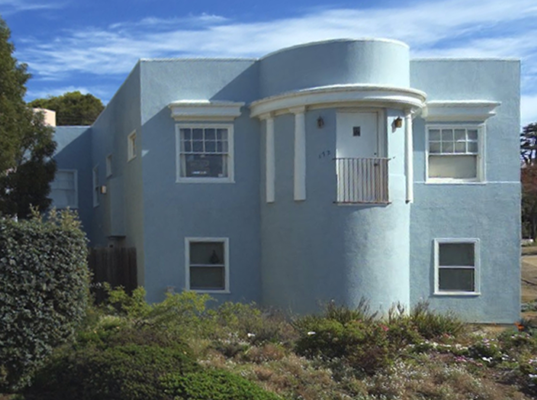 Lunado Court door to nowhere.
This house has been remodeled and now has a long stairway to the second floor front door.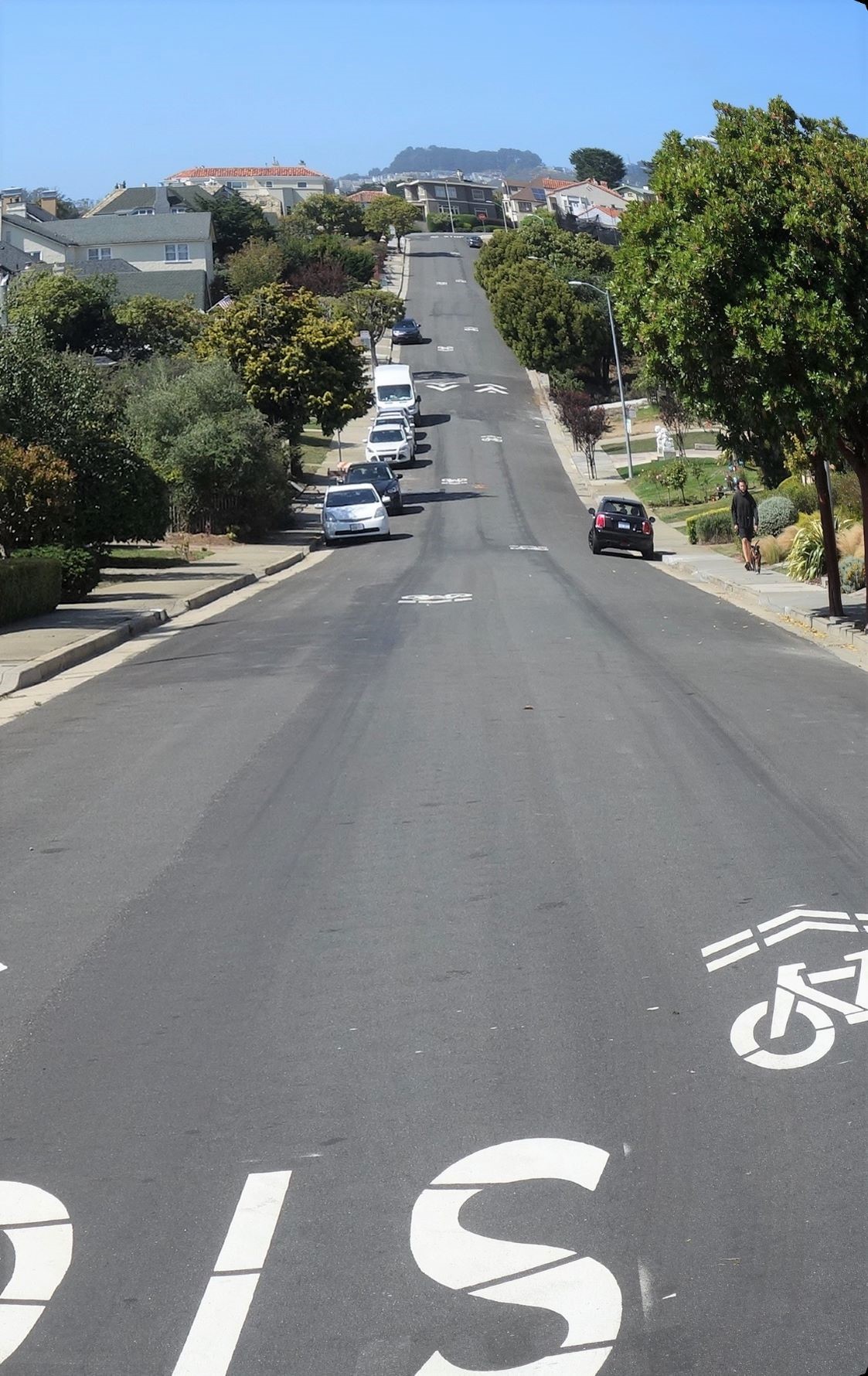 Lunado Way is crescent-shaped when looked at vertically. There is a 30 foot drop looking north from Estero, followed by a 50 foot rise to Mercedes.
Right click to enlarge.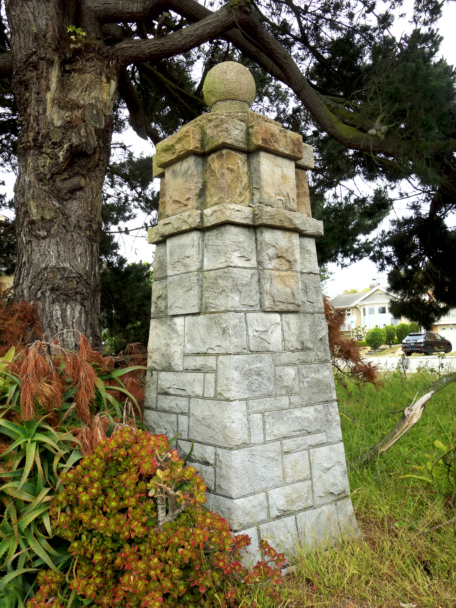 Column at Lunado Way and Holloway Avenue